Slotted Angle Racks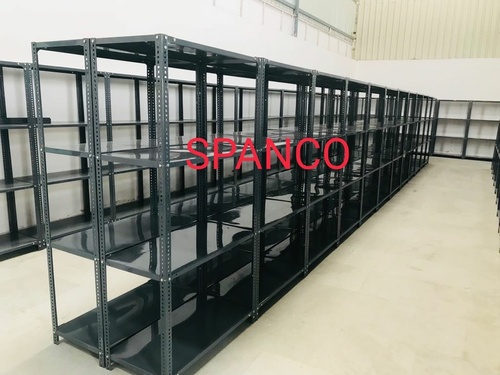 Slotted Angle Racks
Product Description
Slotted Angle Racks are ideal for a variety of applications including offices, retail environments and storage areas. Its a cost effective, light duty bolted system, ideal for smaller or bulkier but lighter applications. It is available at a fraction of the cost of Pallet racking.
Shelves can be easily adjustable as per height required of each compartment. Shelves can be customized in a number of standard sizes and heights.
Slotted Angle Racks are available in a plethora of sizes, finish and design to meet with the demands of different clients. Our range of slotted angle racks offers a space for storing number of items in an organized manner. With our technically advanced manufacturing unit, we use the finest quality CR and HR steel for delivering Slotted Angle Storage Systems.